Show your support for ABibleWeCanUnderstand.com by sponsoring a page (chapter) on this site
Sponsoring a page or chapter on this site
(1) shows your support of Biblical literacy,
(2) helps us continue our development of A Bible We Can Understand, and
(3) offers you an opportunity to connect with people who may have an interest in your story, product, service or ministry.
Your sponsorship message is featured on our website with the page your sponsor. Your sponsorship message may include a single image (supplied by you) and up to 150 words of text posted on our website with the page you sponsor. Here's a sample: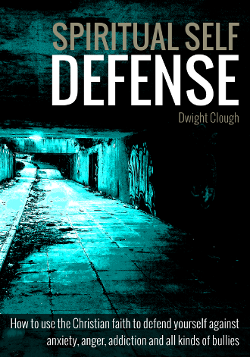 John 8 is sponsored by Spiritual Self Defense because the truth will set you free.
"I couldn't imagine my life without it. It has changed the way I think, the way I pray, the way I relate to God and others. It's something I can always turn to when life seems to go wrong."
"You shall know the truth, and the truth shall set you free." (John 8:32) Learn more here…
Alternatively, you may include a short video with a brief description.
Q&A on sponsoring a page (chapter) on this site
What may I include in my sponsorship message?
Do you have a website? Sponsoring a page is a great way to link to your story, product, service or ministry.
Your reasons for sponsoring this page. Maybe you have a story to tell as to why this page is meaningful to you. You can tell it here or link to it.
Up to 100 words of content with your image, video, or logo (jpg, png, gif okay) … image or video dimensions: height must not exceed 180 pixels or image will be resized.
Embeddable video (YouTube, Vimeo). Videos may NOT be set on autoplay.
Obviously, we're not going to accept anything that's contrary to New Testament Christianity and its values. If you're not sure about your sponsorship message, please ask before sponsoring.
May I sponsor more than one page?
You may sponsor as many pages as you wish.
Can a page have more than one sponsor at any given time?
No. You "own" that page as long as you continue your sponsorship. However, there is room for "footnote" sponsors at the bottom of the page.
The only way for us to reserve a page for you is for you to be the first to sponsor it.
Your sponsorship only applies to our website, not to any other deliveries of A Bible We Can Understand (print, app, audio, etc.). We may or may not make sponsorships in these other formats available at a later time.
May I sponsor a chapter of the Bible that is not yet posted or has no content?
Certainly. We'll make getting that page of Bible content developed and posted a priority.
Note: Quite a large portion of scripture has already been developed but not yet posted.
How do I find out if a page is available to sponsor?

What does it cost to sponsor a page?
$10 per month locks in your sponsorship for as long as you continue to make payments. As long as you continue to make those payments, your monthly cost will NOT go up.
Interested?
Contact Dwight here for further instructions…
Where do I pay?
You may pay here:
$10 per month locks in your sponsorship for as long as you continue your payments. You can cancel at any time by hitting unsubscribe. This button will take you to the PayPal site where you may pay Dwight Clough with a credit card or with your PayPal account if you have one. When you're finished at PayPal, you will be redirected to my contact page where you can get in touch with me.
---
"Footnote" sponsors
Only $10. You may include a text message with a link (140 characters max). A page may contain more than one footnote sponsors, or you may purchase as many 140 character footnotes as you would like and place them on one or more pages. (One footnote sponsorship allows you one message on one page.) The most recent sponsor message is listed first. Footnote sponsor messages are included at the bottom of the appropriate page at our website. Your $10 footnote remains as long as the website endures. Contact Dwight to give him your sponsor message. All sponsorship messages are subject to approval.