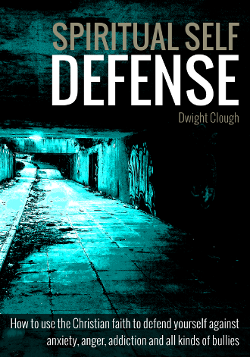 John 8 is sponsored by Spiritual Self Defense because the truth will set you free.
"I couldn't imagine my life without it. It has changed the way I think, the way I pray, the way I relate to God and others. It's something I can always turn to when life seems to go wrong."
"You shall know the truth, and the truth shall set you free." (John 8:32) Learn more here…
Work in progress! More content coming!
This portion of the Bible has not yet been posted. Most of the Gospels, Genesis, Job, and portions of several other books are complete, but not necessarily posted. I'll post as I have time. If there's a particular chapter you'd love to see, consider sponsoring that chapter, and I'll move it to the front of the line!
Notes
Want to know more about the passage you're reading? Most of the passages I translate contain helpful study notes. They will be posted here.
Discoveries title
How does the message of this chapter work in the real world? For several years I sent out a warm, encouraging daily reading called "Discoveries" which I shared with people all over the world. When "Discoveries" are available for this chapter, I'll post them here.
If you would like to see other translations of this chapter, let me recommend Bible Gateway.
Footnote sponsorship opportunities here.
Learn more here…
---
Example:
Celebrate the birth of Jesus with me with A Beautiful Christmas available here…
---
A page may contain several footnote sponsors